Why Work with Giersch & Associates?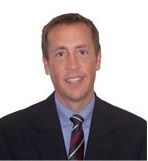 We provide "one-stop shopping" for a full range of insurance coverage - home, auto, renters, health & life, business.
We are "value hunters", looking after your pocketbook to find the best match of price, coverage & service from a multitude of national & regional carriers.
We deliver on our promise to periodically review your coverage and tell you about new discounts. We're professionals with a strong customer & community ties.
We don't forget about you & we're involved when you have a claim or policy question. Our duty is to be your advocate for prompt & fair customer service.